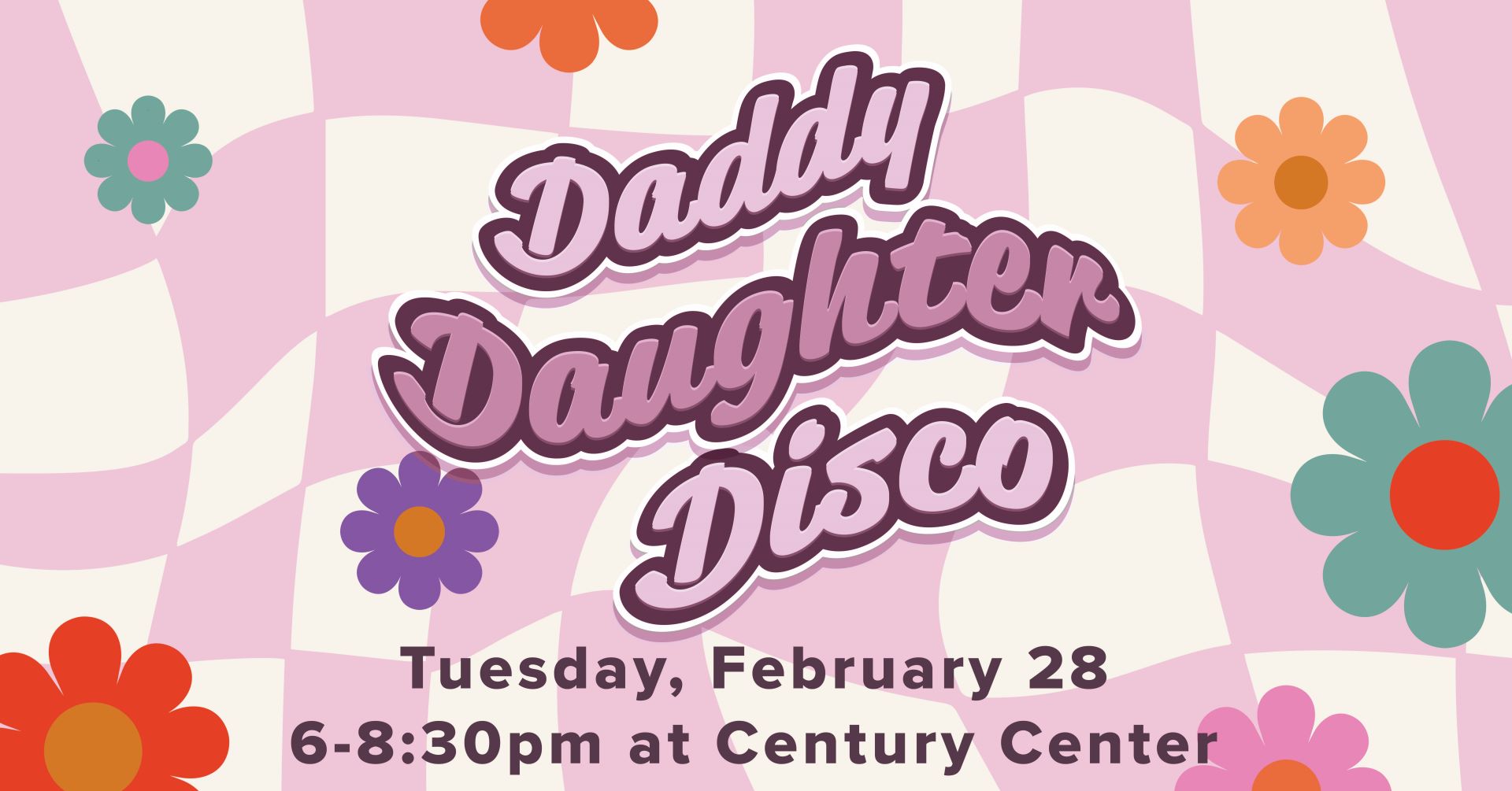 22nd Annual Daddy Daughter Dance
LET'S GET GROOVY!
JOIN US FOR A SPECIAL DISCO THEMED NIGHT!
Join us for the 22nd Annual Daddy Daughter Dance – Daddy Daughter Disco. An evening of dancing with music by The Music Machine DJ, refreshments, games, photo ops, & more.
Every person attending must have a ticket.
This event is geared towards ages 3-12, but all are welcome.
Any positive or important figure in the child's life is welcome to accompany her to the dance, including grandfathers, brothers, uncles, family friends, etc.
Don't forget your camera! Photo booth stations will be available.
Free parking is available in the Wayne St. garage, located on the corner of Wayne St. and Dr. Martin Luther King Jr Blvd. Parking is also available in the Century Center lot for $5 per car (cash only).